This page was updated on:
Friday, March 31, 2000 03:22 AM
Welcome to my part about Texas! My Mick is from Texas. I was there several times now and let me tell you it's beautiful. Actually as of today (oct 21.99) i am in texas.. and what a trip to get here lol.. The scenery is soooooo different from Canada's. I have tried to put a lot of different things on here. .
Lubbock, Texas, is a crossroads of rock 'n' roll legends. The Texas panhandle town is the birthplace of Buddy Holly, who was rumored to have met a young Elvis Presley here not far from the hometown of Roy Orbison. The chief attraction of Lubbock is still the eight-foot statue of Buddy Holly on the Walk of Fame, assuring that his legend and his hometown live on and "not fade away." (although i didnt see it) I did go to the theatres will i was there and found it odd that ya'll eat pickles while enjoying the show. I went to a crab shack that had a really kewl atmosphere and went to a mexican restraunt that had some hot food (drank lots of coke)and how could i forget WALMART or BESTBUY these stores are way kewl. I love BESTBUY and am going threw withdrawls. WALMART is open 24 hours in case u ever need a quick fix on STAR WARS toys. There was a really kewl shaved ice place (banana boat or something) and an awesome place called SONIC where i had my first taste of white gravy. I also went to Lamisa (hope that is spelt right) to the drive in pitchure show (i know u are saying DO WHAT?) also known as the movies and saw was embarrassed by micks mom...but all is good and i think that that town was way kewl and if u like the desert than this is the town to go to (jk) .Went to DALLAS to six flags (remember) and to the baseball game (remember) also drove in DALLAS for hours trying to find a HARD ROCK CAFE but that place is sooooooo big!! Here is a bit bout this huge town :) Although linked by history, geography and a network of interlocking suburbs, Dallas and Fort Worth are two very different cities—as residents of each are quick to point out. Dallas, the nation's eighth-largest city, is renowned for its commercial drive and cosmopolitan flair. With its concentration of high-tech companies, corporate headquarters and wholesale trade markets, it's a metropolis devoted to business. But not solely business: Dallas also claims one of the largest urban arts districts in the U.S. and is a magnet for top scientists and doctors, including three Nobel laureates. Fort Worth, the smaller of the two cities, boasts an indigenous western flavor, a genteel gait and casual sophistication. Residents and visitors alike enjoy an unusually rich menu of art treasures at its top-ranked museums. Add to this the prestigious Van Cliburn piano competition, and it's clear why Fort Worth's devotion to the arts has earned even Dallas' grudging respect.
Jokes
A Texan farmer goes to Australia for a vacation. There he meets an Aussie farmer and gets to talking. The Aussie shows off his big wheat field and the Texan says, "Oh! We have wheat fields that are at least twice as large." Then they walk around the ranch a little, and the Aussie shows off his herd of cattle. The Texan immediately says, "We have longhorns that are at least twice as large as your cows." The conversation has, meanwhile, almost died when the Texan sees a herd of kangaroos hopping through the field. He asks, "And what are those?" The Aussie replies with an incredulous look, "Don't you have any grasshoppers in Texas?"

A Texan was visiting South of the border, when he heard a Mexican say, "Loco Gringo!" "You have to remember," he replied' "That there is a fine line between genius and insanity,""Yes. We call it the Rio Grande."

They say the only reason Texas doesn't fall into the Gulf of Mexico is because Oklahoma sucks.
Texas song
"Texas, Our Texas," the official state song of Texas, was adopted by the Legislature in 1929 after being selected in a state-wide competition. It was composed by William J. Marsh of Fort Worth. The lyrics were written by Marsh and Gladys Yoakum Wright. The song is comprised of three verses and a chorus, as follows: "Texas, Our Texas" Texas, Our Texas! all hail the mighty State! Texas, Our Texas! so wonderful so great! Boldest and grandest, withstanding ev'ry test O Empire wide and glorious, you stand supremely blest. (chorus) Texas, O Texas! your freeborn single star, Sends out its radiance to nations near and far, Emblem of Freedom! it set our hearts aglow, With thoughts of San Jacinto and glorious Alamo. (chorus) Texas, dear Texas! from tyrant grip now free, Shines forth in splendor, your star of destiny! Mother of heroes, we come your children true, Proclaiming our allegiance, our faith, our love for you. Chorus God bless you Texas! And keep you brave and strong, That you may grow in power and worth, throughout the ages long. God bless you Texas! And keep you brave and strong, That you may grow in power and worth, throughout the ages long. MORE INFO Texas was originally part of New Spain, in the province of Nueva Felipinas (New Philippines), and later part of Mexico, first in the Internal Eastern State (Coahuila, Nuevo Leon, and Texas), and second in the State of Coahuila and Texas. The Spanish royal seal was replaced by the Mexican seal, which consists of an eagle holding a serpent and standing on a cactus, encircled by wreaths of oak and olive. The seal of Coahuila and Texas was similar to the Mexican seal.
Links
Texas Info

: all about texas (government info)
State facts: Interesting facts on texas
Six flags info: A link to the kewlest theme park in texas
Texas maps: a site with all the info on maps in texas
texas tech biggest school in texas: a link to the best school
DALLAS COWBOYS: kewl info on the cowboys football team
Texas postcards: see what texas looks like and send a postcard online (hint hint)
Texas Events: find out what is happending in texas and when
Corpus Christi Caller-Times Interactive : Find out about Corpus Christi
George Strait Fan Club: site dedicated to the texan singer

Sign My Guestbook
View My Guestbook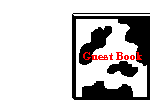 click to view first 2000 entries in guestbook
back

my member # is 0222077 please say that i referred you. Thanks